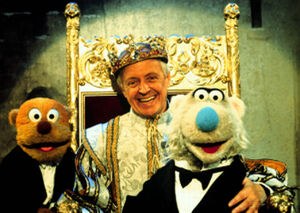 Eric Peterson (b. 1946) is a Canadian actor who has starred in such Canadian series as Corner Gas, Street Legal, and This Is Wonderland, and guest starred on Touched by an Angel, La Femme Nikita, and Alfred Hitchcock Presents, and provided voices on the Star Wars animated series Droids and Ewoks.
In 2001, he guest starred on Sesame Park, playing Old King Cole. In 2001, he won the Gemini Award for "Best Performance in a Pre-School Program or Series".
External links
Ad blocker interference detected!
Wikia is a free-to-use site that makes money from advertising. We have a modified experience for viewers using ad blockers

Wikia is not accessible if you've made further modifications. Remove the custom ad blocker rule(s) and the page will load as expected.