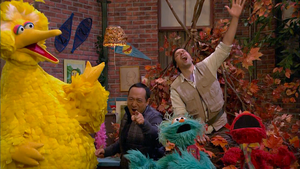 Eric Perlmutter is a composer who wrote music for Sesame Street during Season 40, including the song "Nature" from Episode 4190. He also composed for Abby's Flying Fairy School.
Perlmutter has also composed music for Celebrity Deathmatch and the film The Alphabet Killer.
External links
Sopheric, Perlmutter's music production company
Ad blocker interference detected!
Wikia is a free-to-use site that makes money from advertising. We have a modified experience for viewers using ad blockers

Wikia is not accessible if you've made further modifications. Remove the custom ad blocker rule(s) and the page will load as expected.