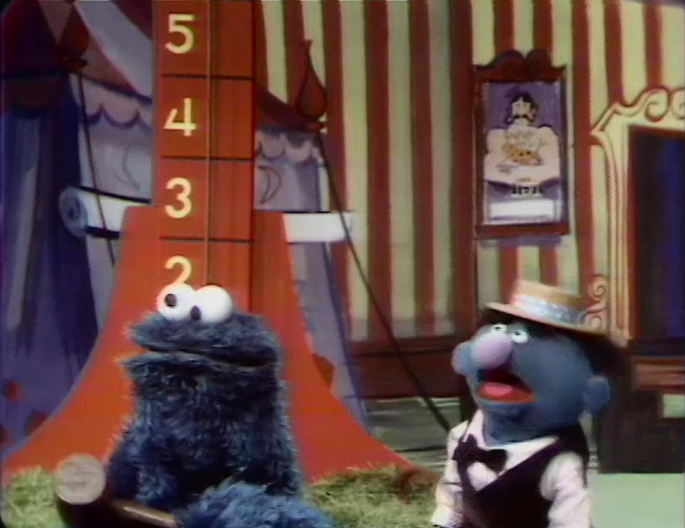 Cookie Monster Cookie Monster goes to the carnival and plays the "test your strength" game. Unbeknownst to him, the carnival barker rigged the game so nobody can win -- until Cookie finds out what the prize is.
Song: "When You're Bigger"
Pancho makes a contest to see who has the biggest triangle.