Rua Sésamo
Plot
Air date
1989
Season
1
Sponsors
DVD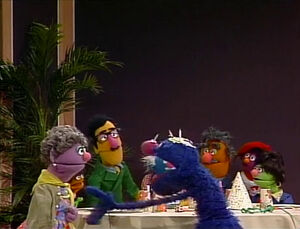 Grover prepares a table for a family, who is celebrating their grandmother's birthday, but Grover doesn't know her name, so when each family member refers to her as a different relative, Grover thinks there's more than one party going on, so he ends up bringing out six cakes.
Ad blocker interference detected!
Wikia is a free-to-use site that makes money from advertising. We have a modified experience for viewers using ad blockers

Wikia is not accessible if you've made further modifications. Remove the custom ad blocker rule(s) and the page will load as expected.