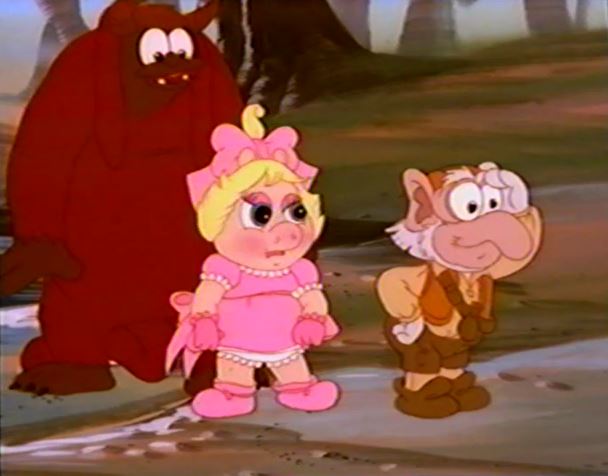 Piggy loses her copy of Alice in Wonderland, so the Babies help her write and draw another one.
Notes
The animated portions feature the Muppet Babies as characters from the film, and incorporates clips with the babies' voices dubbed over the original. In one scene, Piggy runs into Rowlf and Fozzie sharing a joke book, a reference to The Four Guards. Later, Piggy runs into Gonzo as Hoggle (based on his library book about goblins) and takes Piggy on her "journey" to find the missing book. Along the way they run into Animal (as Ludo).
Meanwhile, Kermit imagines himself as a mouse during the episode, and the cartoon cuts into footage from The Witches.
Song
Video releases
Ad blocker interference detected!
Wikia is a free-to-use site that makes money from advertising. We have a modified experience for viewers using ad blockers

Wikia is not accessible if you've made further modifications. Remove the custom ad blocker rule(s) and the page will load as expected.