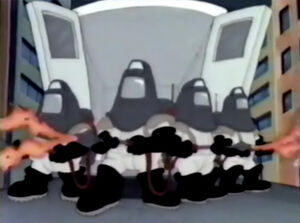 The Babies hunt for a bug in Scooter's computer.
Songs
Notes
The episode is a parody of the film Ghostbusters.
This episode marks one of the few times an animated human adult is depicted in full frame, in this case on the newscast near the beginning.
Ad blocker interference detected!
Wikia is a free-to-use site that makes money from advertising. We have a modified experience for viewers using ad blockers

Wikia is not accessible if you've made further modifications. Remove the custom ad blocker rule(s) and the page will load as expected.