Episode 502: Beauty and the Schnoz
Talk

2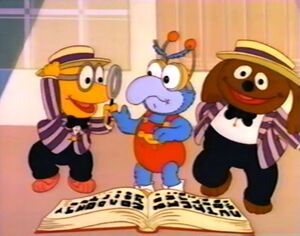 Piggy makes fun of Gonzo's looks, and learns that there's more to beauty than meets the eye.
Baby Rowlf and Baby Scooter help Gonzo see his own beauty by singing "Look a Little Bit Closer".
Songs
Notes
Footage from Roxanne, Cyrano de Bergerac (1950), and Howard the Duck is used.
Video releases