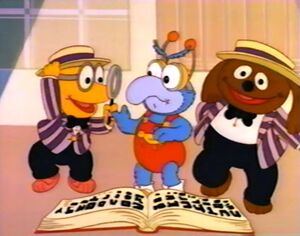 Piggy makes fun of Gonzo's looks, and learns that there's more to beauty than meets the eye.
Baby Rowlf and Baby Scooter help Gonzo see his own beauty by singing "Look a Little Bit Closer".
Songs
Notes
Video releases
Ad blocker interference detected!
Wikia is a free-to-use site that makes money from advertising. We have a modified experience for viewers using ad blockers

Wikia is not accessible if you've made further modifications. Remove the custom ad blocker rule(s) and the page will load as expected.