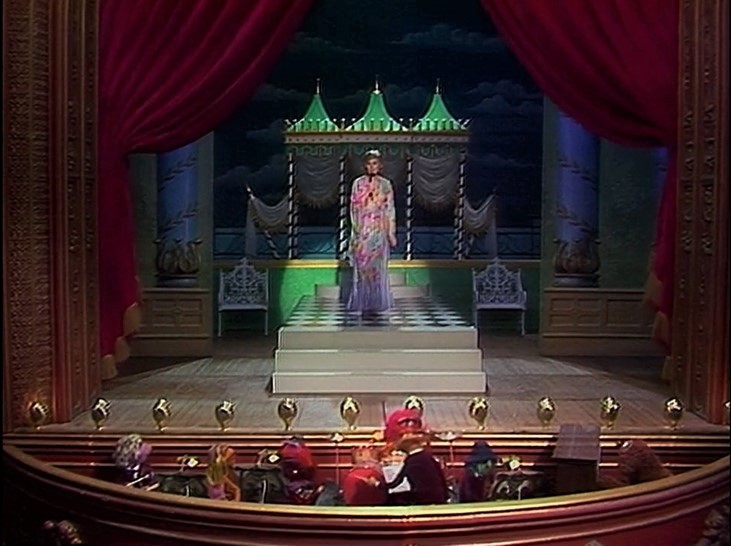 Scooter bothers everyone, particularly Kermit, with his skateboarding through the theater, whether riding out of control with it or causing damage to sketch sets by leaving it around for others to trip on. However the skateboard does have some advantages: Kermit gets certain guests out of the theater for free (when they want cab fare) and Scooter ultimately convinces the frog to have an all-skateboard finale to impress his uncle.
Songs/Sketches
Notes
The filming of the "I Get Around" sequence was featured in the documentary Of Muppets and Men.
While the Green Heap appears during the "Trudge, Trudge" number, the Purple Heap is used instead during the backstage scene referencing the act.
Cast
Muppets:
Kermit the Frog, Miss Piggy, Scooter, Fozzie Bear, Link Hogthrob, Dodo, The Newsman, Pigs, Beauregard, Statler and Waldorf, Geri and the Atrics Guitar Player, Green Heap, Silver Beak, Louis Kazagger, Angus MacGregor, Zoot, Janice, Floyd Pepper, Dr. Teeth, Milton Miller, Sheep, Duck, The Mexican Hat Dancers, Purple Heap
Background Muppets:
Performers