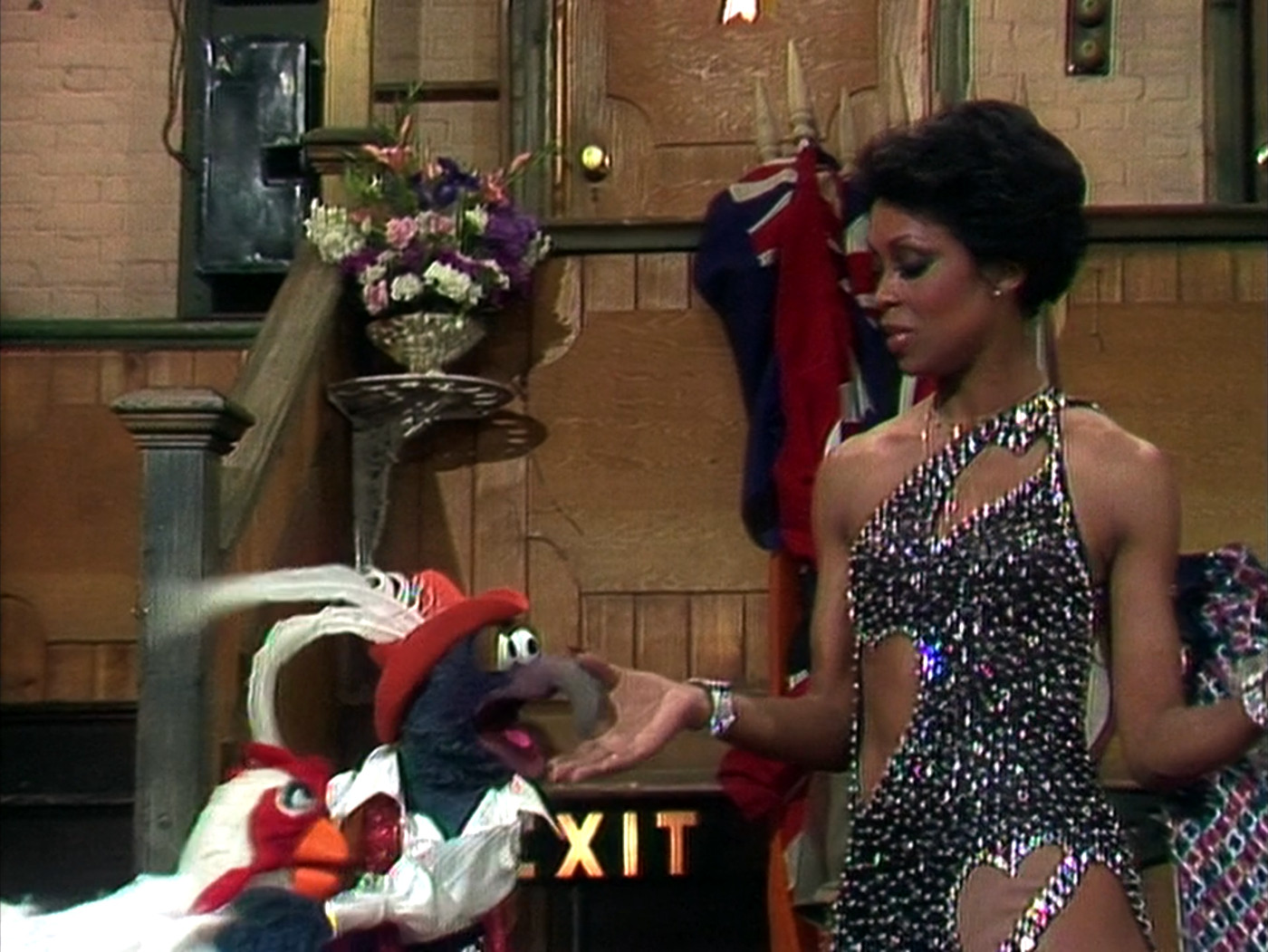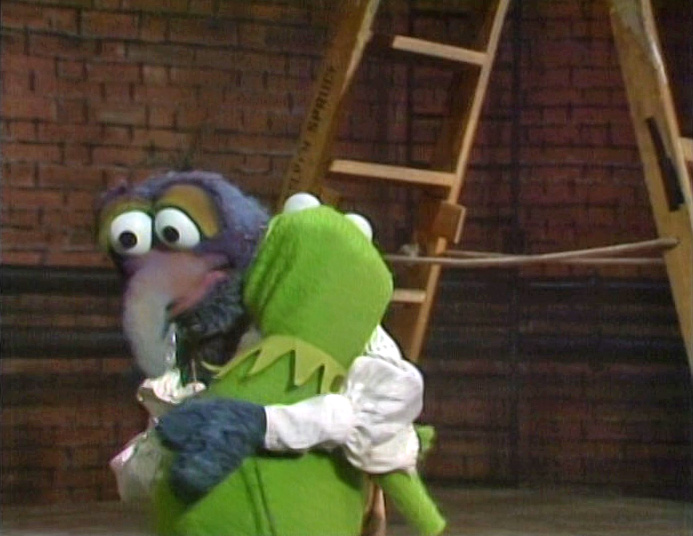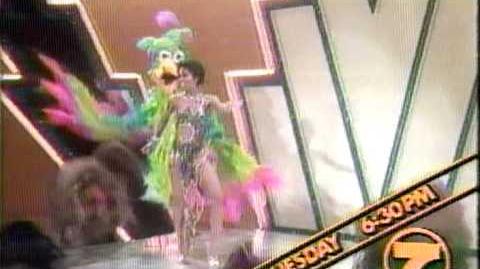 Gonzo the Great plans to quit the show after receiving an offer from a film studio in Bombay. A jealous Miss Piggy asks Gonzo to keep her in mind when talking to producers. Gonzo performs a tearful "My Way", and then leaves the theater. He ends up coming back -- the producers in Bombay thought they were hiring Gonzo the Mediocre -- but he has to face his replacement, Trevor the Gross...
Songs/Sketches
Gonzo and the Chickens sing "Pick a Little, Talk a Little/Goodnight, Ladies"
Lola Falana, the Muppet Monsters, and Fletcher Bird sing "He's the Greatest Dancer"
Gonzo sings "My Way."
UK Spot: Camilla and the chickens sing "I'm Gonna Wash That Man Right Out of My Hair"
Muppet Sports reports live from the Marathon Tree-Staring Contest, where Klaus Mueller of West Paraguay defeats the tree after more than 87 hours of staring. Klaus wins the $10,000 prize, but then the tree falls on him.
Lola sings "Smile" to Gonzo
Trevor the Gross's act (tap-dancing in oatmeal to "Top Hat, White Tie and Tails") is interrupted by Gonzo
Gonzo does his own version of the oatmeal act...with typical results.
Lola and the Muppets sing "United We Stand". At the closing, the Muppets start clashing, in contradiction with the lyrics of the song.
Notes
Cast
Muppets:
Background Muppets:
Performers
Ad blocker interference detected!
Wikia is a free-to-use site that makes money from advertising. We have a modified experience for viewers using ad blockers

Wikia is not accessible if you've made further modifications. Remove the custom ad blocker rule(s) and the page will load as expected.