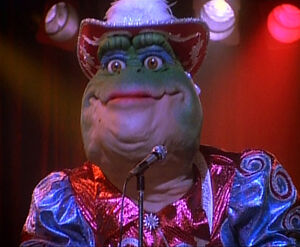 When Earl's long-lost sister, Pearl, re-enters his life after twenty years, Earl is cold and distant. Pearl further alienates Earl when the kids take to her and her country-western singing lifestyle. Earl comes to accept his sister after she explains her reasons for leaving.
Guest Stars
Notes
*This episode is from a batch of seven episodes which did not air on ABC, and premiered in syndication on local stations. These episodes also aired on Disney Channel.
This episode is one of the few, along with "License to Parent," "Swamp Music," "Changing Nature," and "Georgie Must Die," to feature new footage during the end credits, instead of a still.
Taped on September 1, 1993
Video releases
Ad blocker interference detected!
Wikia is a free-to-use site that makes money from advertising. We have a modified experience for viewers using ad blockers

Wikia is not accessible if you've made further modifications. Remove the custom ad blocker rule(s) and the page will load as expected.