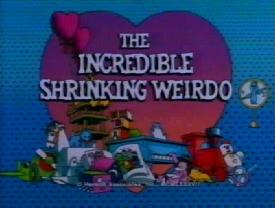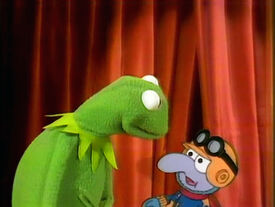 The babies play a game of basketball after obtaining jerseys. After they take them off to be washed, Gonzo does a stunt which ends up causing him to get splashed with hot water. When he puts his uniform back on, it's bigger than it was when he last wore it, so everybody thinks that Gonzo is shrinking.
Songs
Notes
This episode features a scene where a live-action adult Kermit interacts with an animated Baby Gonzo. A clip from The Muppet Show (episode 223) was used, with Frank Welker dubbing new lines for Kermit and with Baby Gonzo matted into the scene. This fantasy sequence also featured a shot of the audience that was frequently used on The Muppet Show.
Ad blocker interference detected!
Wikia is a free-to-use site that makes money from advertising. We have a modified experience for viewers using ad blockers

Wikia is not accessible if you've made further modifications. Remove the custom ad blocker rule(s) and the page will load as expected.