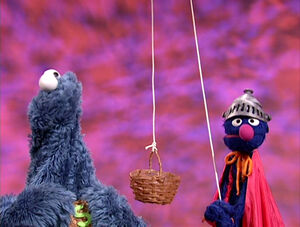 Zoe feels so happy that she makes up her own song about being happy. Soon, many other street residents, including Big Bird and Rosita, contribute to the song with things that make them happy.
Segments
Ad blocker interference detected!
Wikia is a free-to-use site that makes money from advertising. We have a modified experience for viewers using ad blockers

Wikia is not accessible if you've made further modifications. Remove the custom ad blocker rule(s) and the page will load as expected.