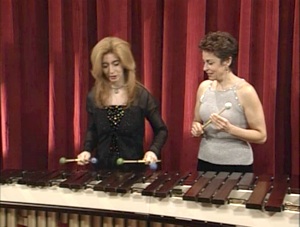 Telly is the Masked Tuba Player, who travels around Sesame Street and helps people with his tuba. Telly provides musical accompaniment to Big Bird as he presents the letter of the day, helps Elmo count to ten by playing ten notes, and helps Rosita explain fast and slow. Telly frets that there doesn't seem to be a way to help Oscar, who tells him to get lost. Gabi suggests that Telly play a tune to cheer himself up. His happy songs irritate Oscar -- but Oscar likes being irritated, so Telly has helped him after all.
Segments
Ad blocker interference detected!
Wikia is a free-to-use site that makes money from advertising. We have a modified experience for viewers using ad blockers

Wikia is not accessible if you've made further modifications. Remove the custom ad blocker rule(s) and the page will load as expected.