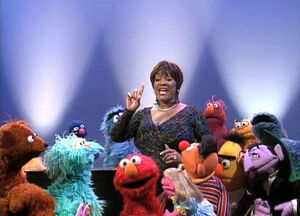 Big Bird is playing with his teddy bear, Radar, but Barkley accidentally grabs Radar during a game of fetch and rips him a bit. Maria sews Radar up. Snuffy wants to play superheroes with Big Bird and Radar, but Big Bird is so worried that Radar will get torn again that he refuses to play. Gabi brings over her old doll, and points out that the rips and tears on a favorite doll are a mark of how much you've loved the doll. If Radar gets torn again, he can be fixed. Big Bird accepts this, and the superhero game is on.
Segments
Ad blocker interference detected!
Wikia is a free-to-use site that makes money from advertising. We have a modified experience for viewers using ad blockers

Wikia is not accessible if you've made further modifications. Remove the custom ad blocker rule(s) and the page will load as expected.