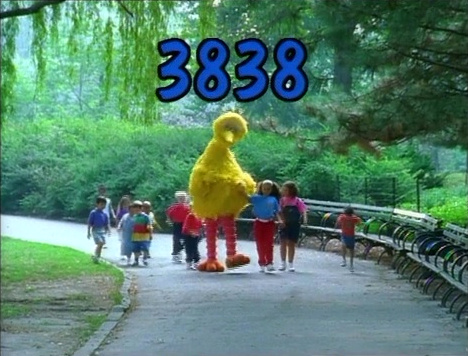 Oscar the Grouch is the guest host on WCAN, filling in for Rush Limburger.
Segments
Cookie Monster asks Prairie Dawn if she has any cookies. She just happens to have a plate of Cookie's second favorite flavor: oatmeal. For his third question, Cookie wants to know if he can have *a* cookie. She says he cannot have *a* cookie, but he may have *all* the cookies.
Grover tries to explain an EXIT sign, but monsters keep trampling over him.