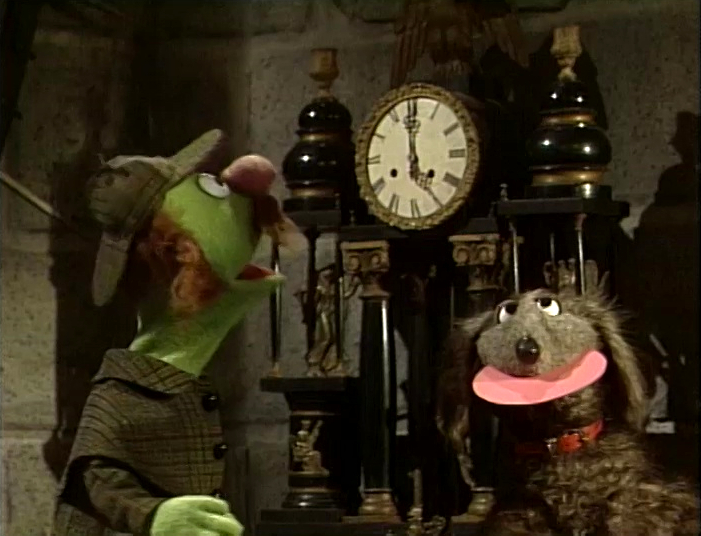 Telly Monster keeps seeing a letter X with weird-looking eyes appear and then disappear, but nobody believes Telly when he tells them about the strange-looking X. Eventually, the others see the X, which turns out to just be a normal X wearing strange sunglasses.
Segments
Notes
The Street story spoofs The X-Files. The xylophone music that accompanies Telly's X sightings is a musical reference to the X-Files theme.
Telly makes an X from a pile of mashed potatoes in a nod to Close Encounters of the Third Kind.
During the last sighting, the X makes an in-joke using the Sesame Street theme song: when asked why it wears sunglasses, the letter mentions the bright light on the Street and sings the first few bars of the theme.