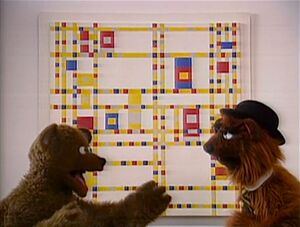 Film: Kid jungle explorers sight a wild Letter Z.
Cartoon: Orville the mouse (voice of Joey Mazzarino) feels proud of his new job as a lab rat for Dr. Igor. His job is to find a piece of cheese at the end of a maze, which proves to be difficult. Artist: ArtistMike.
Film: A rhythm is made of breaking eggs, door slams, cans dropping ice, and feet stepping.
Film: Three kids dance for the number 3.
Cartoon: A little girl counts the reasons why she likes the number 3.
Song: "I'm Holding Your Hand" (while crossing the street)