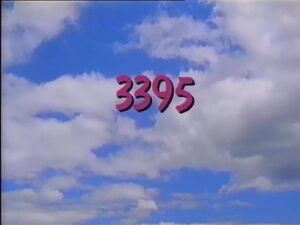 This episode guide has been compiled from incomplete video material.
| Picture | Segment | Description |
| --- | --- | --- |
| | SCENE 1 | The Furry Arms is in its usually state of chaos. Downstairs, Ernestine the Telephone Operator answers a guest's question about today's sponsors. Humphrey and Ingrid bring Natasha to her in need of help: the chef has called in sick, forcing them to fill in and they need someone to watch Natasha. Ernestine volunteers to take care of her. |
| | SCENE 2 | Ernestine shows Natasha how to be an operator. She pretends to take a call and turns the headset toward Natasha, who just blows a raspberry into it. Ernestine tells her this is the wrong thing to do, when a real caller phones in. Natasha does it again and the guest becomes very upset. Ernestine argues with them, until she sees what a bad example she's setting. |
| | SCENE 3 | The girls receive a call from a guest requesting a ham sandwich. Ernestine points out they have the wrong number; they need to call extension #13, which she offers to transfer them to. Instead, she plugs them into her own extension and claims to be room service. |
| | SCENE 4 | Humphrey and Ingrid return to collect Natasha, who has picked up Ernestine's trademark snort. All the monsters then find they can do it. After they leave, Ernestine answers another call about the sponsors, including the Children's Television Workshop mention. "If you don't mind me saying so, I think you should know that by now, Ms. Cooney," she adds. |
Ad blocker interference detected!
Wikia is a free-to-use site that makes money from advertising. We have a modified experience for viewers using ad blockers

Wikia is not accessible if you've made further modifications. Remove the custom ad blocker rule(s) and the page will load as expected.