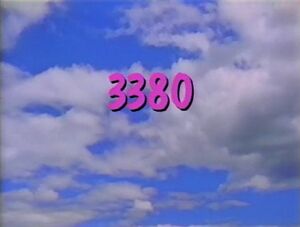 Picture
Segment
Description

COLD OPEN
Celina and Elmo are going running in the park, but Celina tells him they have to wait for her surprise friend - Buster the Horse! Neither of them have gone running with a horse before and are very interested in how it will work...

SCENE 1
Buster arrives for their run, but first, Celina says they have to stretch first (which Elmo and Buster don't normally do). They then do some warm-up exercises and Buster even convinces them to whinny before they start running.

Film
Kids dance around at gymnastics to "Rockin' Robin."
(EKA: Episode 3181)

SCENE 2
Celina stops everyone from running for a quick count-to-20 break.

SCENE 3
Buster, Elmo and Celina illustrate "J" for "jog."




SCENE 4
Everyone stops running in where Buster considers to be the best place in the park. Elmo believes it's because of the pretty flowers and Celina thinks it's too enjoy the sounds of the birds. But, Buster likes the spot because it has nice grass to feed on.

Song
Leon Redbone sings "Blueberry Mouth."
(EKA: Episode 3300)

SCENE 5
Zoe is having trouble counting to 10, so Celina helps her with a song.

SCENE 6
Zoe continues practicing her counting and shows Elmo how well she can do it. The two practice together as Buster announces the sponsors.