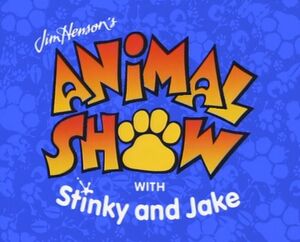 Stinky the Skunk and Jake the Polar Bear learn all about snakes from Kiki the Rattlesnake.
Performers
Trivia
Lawrence the Orangutan delivers a package of Chawky Hawkies to Armstrong later in the episode. This is Larry's only speaking role throughout the series as he had made various background appearances in Season Three.
Ad blocker interference detected!
Wikia is a free-to-use site that makes money from advertising. We have a modified experience for viewers using ad blockers

Wikia is not accessible if you've made further modifications. Remove the custom ad blocker rule(s) and the page will load as expected.