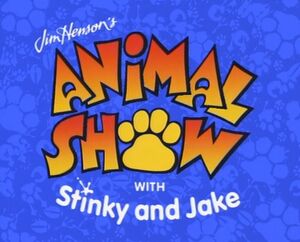 Stinky the Skunk and Jake the Polar Bear learn all about fish from Larry the Fish.
Performers
Trivia
Goofs
At the end of the episode, Larry the Fish waves goodbye by turning around and flapping his tail. Jake can be heard ad-libbing "Don't show your hole!" afterward, as Bill Barretta's arm can be seen under Larry.
Ad blocker interference detected!
Wikia is a free-to-use site that makes money from advertising. We have a modified experience for viewers using ad blockers

Wikia is not accessible if you've made further modifications. Remove the custom ad blocker rule(s) and the page will load as expected.