Episode 313: Helen Reddy
Talk

3
25,899pages on
this wiki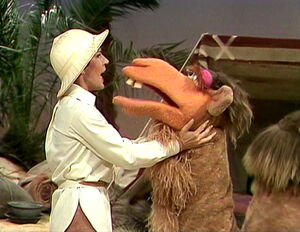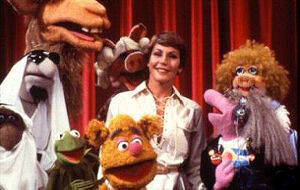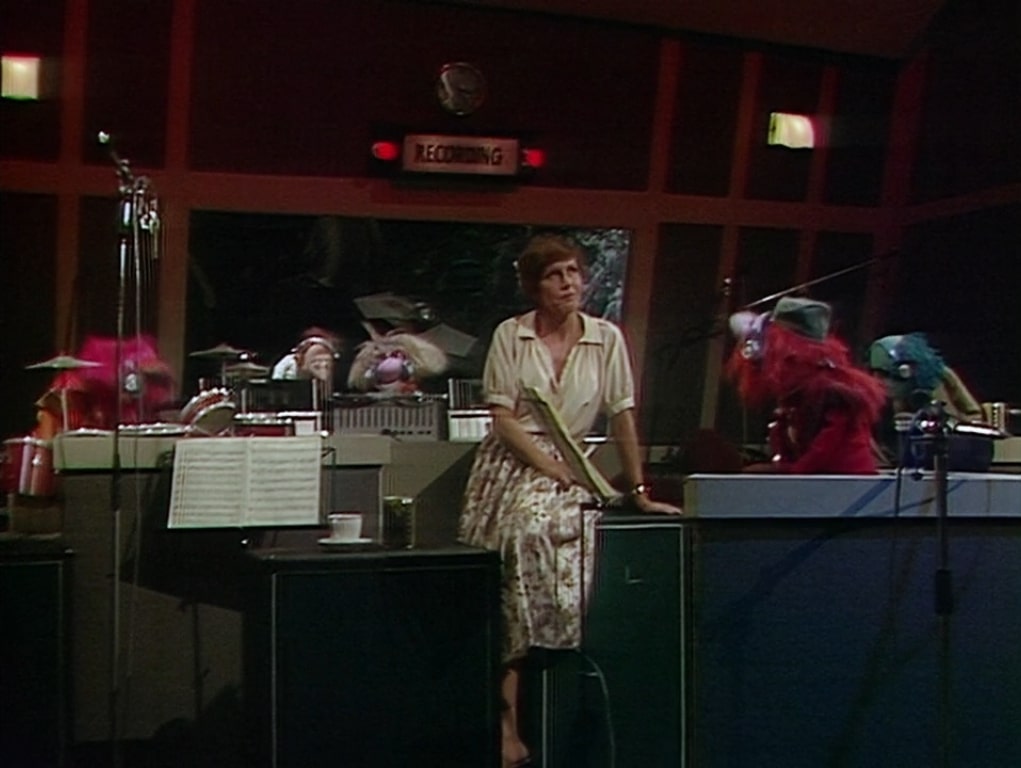 Kermit tells his new janitor, Beauregard, to clean up the theater and use some elbow grease. Unfortunately, the utterly incompetent Beauregard, after not finding any elbow grease, uses axle grease, which causes everyone to slip around. "Beauregard, what kind of an idiot are you?" Kermit exclaims. "Oh, I didn't know there was a choice!" Beauregard answers.
Later, Beau greases up a spot on the stage, which ruins Fozzie's dance number. Kermit tells Beau to spread a little sand around the greasy areas, and Beau covers the backstage in huge sand dunes. Then he sweeps the sand onto the stage -- so at the last minute, Kermit changes the closing number to an Arab desert number, in which Helen dances with Sopwith the Camel.
Songs/Sketches
Notes
This show introduces a new character, Beauregard the janitor. However, the publicity for the episode focused on Sopwith the Camel, who was used sparingly after this episode.
Soundman "Roger" was named after Muppet Show sound man Roger Knight. The Wayne puppet was redressed, presumably to resemble Knight, and Knight's voice was looped in for the character's single line of dialogue.
Scenes originally scripted to appear in the episode include Fozzie preparing a band to perform for Helen (mistaking her Australian roots for Austrian) and an At the Dance segment featuring a conga line.[1]
Cast
Muppets:
Background Muppets:
Performers
Sources
↑ Bailey, Joseph. Memoirs of a Muppets Writer, page 150