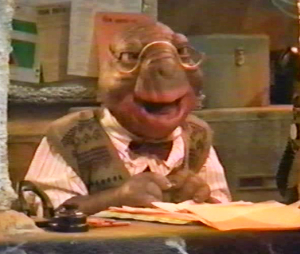 Fed up with Earl's continuous nagging, Robbie challenges him for the title of "Supreme Male" of the house. During their physical battle, Earl is caught off guard and Robbie emerges victorious. Robbie now assumes all the responsibilities that accompany his new position providing food and clothes for the family, maintain the house, pay the bills, etc. Earl, conversely, acts like a teenager since he has been relieved of his parental duties. When Robbie can't bear the pressure any longer, Fran steps in and forces Earl to become the head of the house again.
Guest Stars
Notes
Taped on October 20, 1992
Video releases
Ad blocker interference detected!
Wikia is a free-to-use site that makes money from advertising. We have a modified experience for viewers using ad blockers

Wikia is not accessible if you've made further modifications. Remove the custom ad blocker rule(s) and the page will load as expected.