Episode 310: Marisa Berenson
Talk

4
25,898pages on
this wiki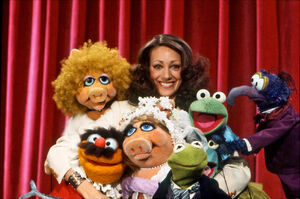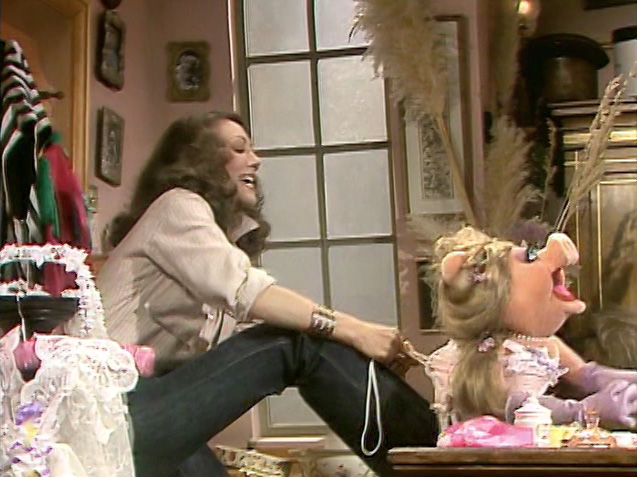 Kermit is pestered by Lew Zealand, who wants to audition his boomerang fish act: "I throw the fish in the air... they sail away... and then they come back to me!" Meanwhile, Miss Piggy plans the closing comedy sketch -- a wedding "sketch" starring her as the bride and Kermit as the groom. Secretly, she books a real minister, and Scooter fools Kermit into signing the marriage license.
Kermit is roped into going to the altar, but when the minister asks him if he'll take Piggy as his wife, he says, "I... I... I want to introduce to you the amazing Lew Zealand and his boomerang fish!" Lew starts throwing his boomerang fish as Piggy karate-chops the still-single Kermit.
Songs/Sketches
Edit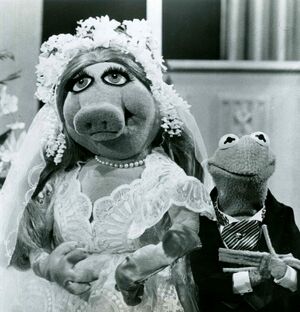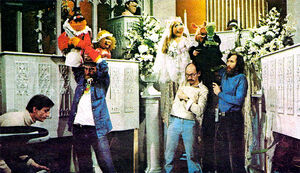 The Swedish Chef shows Gladys the wedding cake that he's made. The cake is topped with figures of Kermit and Piggy as the groom and bride. The figures were actually commercially available PVC toys, repainted in new clothes; Miss Piggy was made by German company Schleich, the Kermit figure is a pencil topper from the United Kingdom (company unknown).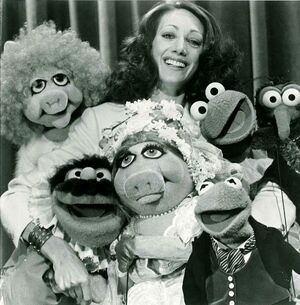 Muppets:
Background Muppets:
Performers
Edit