Episode 308: Loretta Lynn
Talk

2
The Muppet Theater is being fumigated, so the entire show moves to a railroad station -- and is periodically interrupted by passing trains. Luckily, Loretta cheerfully tells Kermit that "country singers can sing anywhere."
Gonzo sets up a backstage office for Kermit on the caboose of a train, which takes off for Pittsburgh. While the show continues, Kermit and Gonzo try to ride a handcart back -- but they run into a train heading in the other direction. Once back at the station for the closing, Gonzo finally eliminates the trains with a single sign: "Airport".
Songs/Sketches
Episode
Picture
Description

Cold Open: Loretta Lynn arrives at the train station, assuming Scooter is there to pick her up. But she soon learns that Platform Two will serve as the Muppet Theater tonight.




"The Muppet Show Theme": The theme has been re-shot completely to reflect the change of scenery.

Rowlf introduces the audience to the "Conductor."

Gonzo's horn makes the sound of a train.

Kermit introduces the show, explaining that the regular Muppet Theater is being fumegated. Loretta enters to ask Kermit about the location and reassures him that country singers can sing anywhere.




Loretta and Lubbock Lou and his Jughuggers sing "You're Lookin' at Country."

Statler and Waldorf's Box has been replaced with a pile of luggage while at the train station. Statler tells Waldorf that he bought a round trip ticket... to the station.

Kermit has been using the baggage room for an office, but it's not working out. Trains keep passing by, and a porter has rolled away his desk (and his coffee). Gonzo agrees to find Kermit a quieter location.

Miss Piggy, awaiting a phone call, sings a solo, "All Alone", but is continually interrupted by passengers running to catch trains. By the time the phone does ring, Piggy has given up on the number.

Muppet News Flash: The Newsman reports on a strike amongst mail carriers. However, air mail is being delivered as normal.

Gonzo has found the perfect place for Kermit's office: the caboose of an out-of-service train. At least, it appeared to be out-of-service. Kermit and Gonzo find themselves on a train ride to Pittsburgh!

Kermit has left Scooter in charge of the show, and the first act he puts on is Fozzie Bear. Fozzie claims he's not ready yet, but Scooter convinces the bear to tell a joke he had shared earlier.

Fozzie's Comedy Acts: Fozzie tries to tell a joke about electricians and a polar bear. Unfortunately, a train passes at the same moment he delivers the punchline, and no one can hear a thing.

At the Dance: Two hobos wander into the sketch. Neither have ever seen people (or at least pigs) dancing in a railroad depot before. The one exclaims, "Hey, these folks are dancin' and tellin' jokes!" The other states, "Well, they're dancing."




UK Spot: Scooter wonders how Kermit and Gonzo are doing.

Gonzo sings "Sentimental Journey" to cheer up Kermit as they try to return to the station on a handcar.

Baskerville (who has somehow acquired a job at the station) stops by to ask Scooter how the show's going. Scooter tells him of the next act, Winky Pinkerton, the bird impressionist.

Loretta and the Dogs sing "Oh, Lonesome Me."

Veterinarian's Hospital (Train Conductor): Dr. Bob can't operate on a train conductor, because he has such a bad track record.

Gonzo tries to get Kermit's attention, but the frog isn't listening. He just wants to get back to the station. Gonzo tells him anyway, informing him of a light up ahead. Kermit thinks it's a good thing, perhaps it is a light from the station, but it turns out to be a train barreling toward them.

Muppet News Flash: Three chickens broke into the railroad telegraph office, and began pecking at the morse key. The chickens were apprehended, but not before they declared war on Abyssinia.

Without Kermit's direction, Fozzie, Scooter, Annie Sue and Link Hogthrob try to sing "The Rhyming Song". It doesn't rhyme at all.




Kermit calls Scooter to inform him that he and Gonzo were hit by a train. While Scooter is on the phone, Loretta approaches to ask about the closing number, particularly about the scenery. Scooter tells her that they have scenery, unfortunately it was all created by Fozzie. Kermit, who doesn't quite have full confidence in Scooter's ability to introduce an act, tells him exactly what to say over the phone: "Ladies and gentlemen, Miss Loretta Lynn!"

Loretta and the The Babies sing "One's on the Way."

Kermit and Gonzo arrive back just in time for the closing. As Kermit thanks Loretta for guesting on the show, Gonzo tells him that they won't have to worry about anymore trains. He's put up a sign that will ensure the trains will stay away, a sign which reads "Airport." Unfortunately, this ends up attracting planes to the station.

Because they are playing a timetable, we hear an extremely off-key version of the closing theme song.
Cast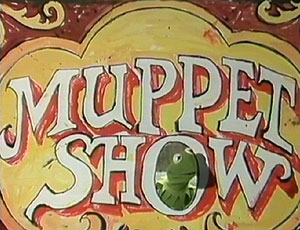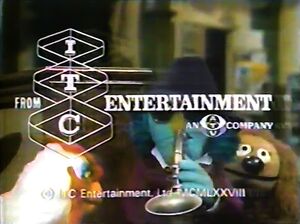 Muppets:
Background Muppets:
George the Janitor, Floyd Pepper, Animal, Zoot, Dogs, Mary Louise, Afghan Hound, Mildred, Male Koozebanian Creature, Youknow Bird, Blue Frackle, the Swedish Chef, Luncheon Counter Monster, Sam the Eagle, Mahna Mahna, Beaver, Droop, Kangaroo, Louis Kazagger, Dr. Julius Strangepork, Dr. Teeth, Dr. Bunsen Honeydew, Uncle Deadly, Crazy Harry, Beaker, Sweetums, Bobby Benson, Chickens, Jim Henson Muppet, Frank Oz Muppet, The Arab, Zelda Rose, Abe and Bernie
Performers
External Links