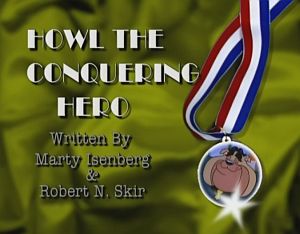 Eliot Shag helps Artie understand that a hero doesn't have to be a super hero. Sometimes heroes are just ordinary dogs doing ordinary things, like his mom, Terri.
Ace Hart and Bugsy Vile battle it out for the "Hero of the Year " award.
Mr. Mookie saves the day by shrinking himself small enough to go into the stomach of the Presidog to fight a patch of bad grass.
The Woof Pack goes rocketing off to the supermarket in search of biscuits.

Ad blocker interference detected!
Wikia is a free-to-use site that makes money from advertising. We have a modified experience for viewers using ad blockers

Wikia is not accessible if you've made further modifications. Remove the custom ad blocker rule(s) and the page will load as expected.