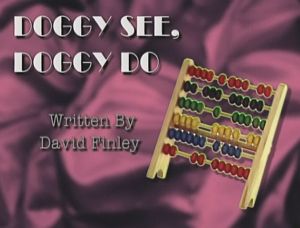 Eliot shows Artie that learning can be fun after Terri voices her concern over Artie's poor math grade. Meanwhile, Ace Hart tries to solve a case involving Bernie, the big pink star of the wildly popular kiddy show and discovers it's the Vile gang.
Bugsy Vile reads a twisted version of Aesop's fable in "His Master's Choice Theater".
Ace Hart & Mad Dog demonstrate the fine points of puppy etiquette and proper puppy behavior in "Good Doggie, Bad Doggie".
And finally Mr. Moogie learns about math by diving into a blackboard and tackling multiplication.
Ad blocker interference detected!
Wikia is a free-to-use site that makes money from advertising. We have a modified experience for viewers using ad blockers

Wikia is not accessible if you've made further modifications. Remove the custom ad blocker rule(s) and the page will load as expected.