Ad blocker interference detected!
Wikia is a free-to-use site that makes money from advertising. We have a modified experience for viewers using ad blockers

Wikia is not accessible if you've made further modifications. Remove the custom ad blocker rule(s) and the page will load as expected.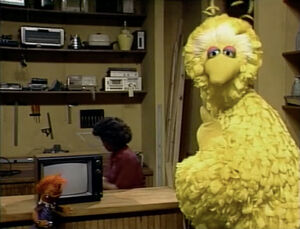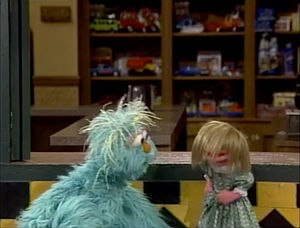 Prairie Dawn wears her dress backwards and does her hair to match. She then meets Rosita. While Rosita fixates over Prairie's look, Prairie tries to learn Rosita's full name. Once she gets it down, Savion asks Prairie what she thinks of her new look. Prairie remarks that it makes it hard to learn someone's name as she and Rosita head off.
Caveperson Days: Caveman Bert reminds Caveman Ernie (his son) to take out the trash. Ernie realizes that his drum can also be used as a wastebasket, and is able to take several pieces of garbage to the dump at once instead of one at a time.
Big Bird finds Prairie and claims he had a amazing day, until he asks about Prairie's looks. She explains how her day with Rosita went, which makes his day seem insignificant.