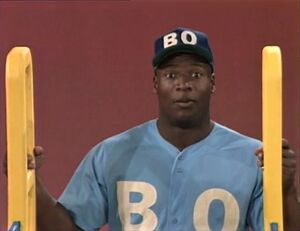 Film: A man (voice of Jim Thurman) finds a magic remote control that makes things go up and down. He tests it on various objects. When he presses "down" for a bridge, it crumbles and falls into the river below, prompting him to abandon the remote and slink away. A girl then finds it and makes the bridge go back up. (EKA: Episode 2614)
Ad blocker interference detected!
Wikia is a free-to-use site that makes money from advertising. We have a modified experience for viewers using ad blockers

Wikia is not accessible if you've made further modifications. Remove the custom ad blocker rule(s) and the page will load as expected.