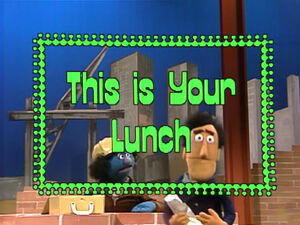 The Bellhop must move eight steamer trunks down eight flights of stairs.
Film: Kids have a lost-dog poster made using an old-style printing press. (EKA: Episode 2293)
Cartoon: Edgar Turtle's three nephews show him how a round is sung. (EKA: Episode 2506)
Count von Count: The Count has built a rocket with the help of Dr. Rainbrain and plans to launch it from inside his castle. The two count down from the computer console, but the rocket doesn't take off. Indeed, Count never intended for lift-off; he plans on counting down again and again. (EKA: Episode 2396)
Ad blocker interference detected!
Wikia is a free-to-use site that makes money from advertising. We have a modified experience for viewers using ad blockers

Wikia is not accessible if you've made further modifications. Remove the custom ad blocker rule(s) and the page will load as expected.