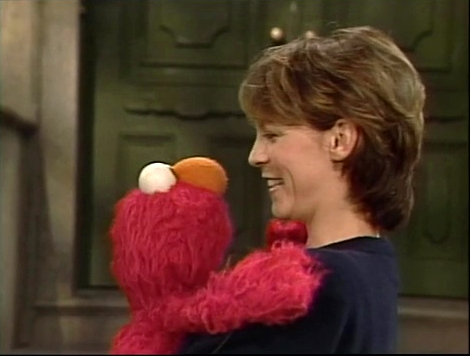 Gordon welcomes the viewer to Sesame Street. Elmo has a letter from Jamie Lee Curtis, in which Gordon is going read the message in it. The message says: "Dear Elmo, I'm going to be in your neighborhood today, so I'll come to Sesame Street to visit you for a little while. I'll meet you at front of Hooper's Store at 4'o clock." Gordon wonders who sends Elmo the message, so Elmo told him that his dad read the message to him this morning and memorizes the letter in a gruff voice. Finally, Gordon asks Elmo why he wants him to read the letter. Elmo, in response, says he likes him to read it. Gordon decides to read the letter to Elmo again.
Film: Kids visit the farm and help to feed the farm animals.
Ad blocker interference detected!
Wikia is a free-to-use site that makes money from advertising. We have a modified experience for viewers using ad blockers

Wikia is not accessible if you've made further modifications. Remove the custom ad blocker rule(s) and the page will load as expected.