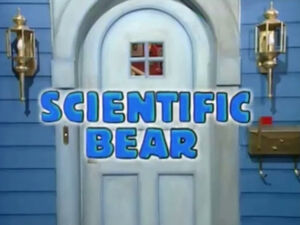 When Tutter decides to investigate new uses for Swiss cheese, Bear suggests a scientific experiment. Soon the whole gang is taking a look at the world around the Big Blue House, and before long, they find that, with a little curiosity and a question, you can be scientists, too. In the Shadow segment, Shadow tells the story called Wear You a Hat when one man wears a hat and one wears a crown and they even wear them in outer space.
Songs
Releases
Ad blocker interference detected!
Wikia is a free-to-use site that makes money from advertising. We have a modified experience for viewers using ad blockers

Wikia is not accessible if you've made further modifications. Remove the custom ad blocker rule(s) and the page will load as expected.