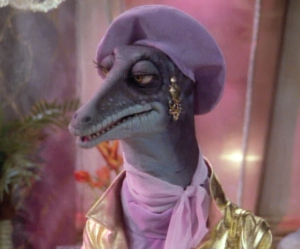 Feeling like a social outcast at school, Charlene begs her grandmother for money to buy an expensive fur coat none of the other girls have. The coat indeed makes Charlene the envy of her friends, but, unlike other status symbols, it talks (it's a live animal), and begins to make demands that cause Charlene to become alienated from her family and friends, especially her best friend.
Guest Stars
Notes
Seen on TV
Video releases
Ad blocker interference detected!
Wikia is a free-to-use site that makes money from advertising. We have a modified experience for viewers using ad blockers

Wikia is not accessible if you've made further modifications. Remove the custom ad blocker rule(s) and the page will load as expected.