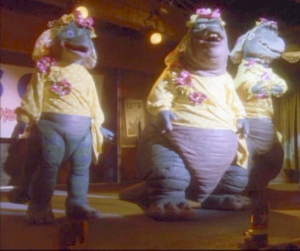 ...And now the conclusion to Nuts to War (part 1).
Earl and Roy join Charlene as USO entertainers, and rush to the front to retrieve Robbie, because it looks like this war thing is getting a little bit out of hand. Earl tries to stop Robbie from going through with the war, but Robbie ignores his father's wishes.
Soon, it is revealed that someone got killed in the war which causes Earl to think that Robbie might've been the one that was killed.
Guest stars
Notes
Video releases
Ad blocker interference detected!
Wikia is a free-to-use site that makes money from advertising. We have a modified experience for viewers using ad blockers

Wikia is not accessible if you've made further modifications. Remove the custom ad blocker rule(s) and the page will load as expected.