Episode 219: Peter Sellers
Talk

0
26,397pages on
this wiki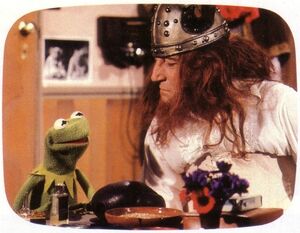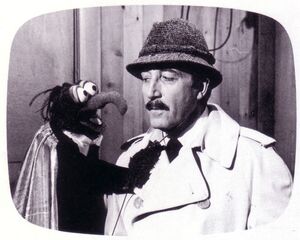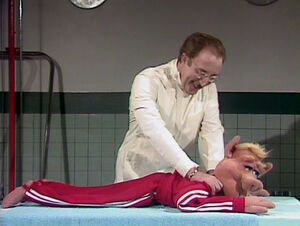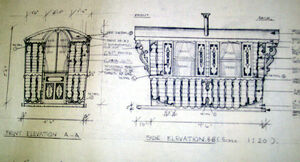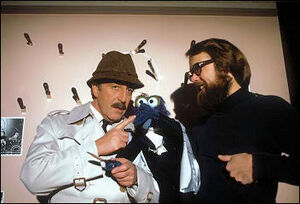 Kermit goes crazy with the madness of the show, made even worse with Dr. Bunsen Honeydew and Beaker inventing a teleportation device which they use to pop in and out around him and teleporting things such as a lit bomb into Peter Sellers' dressing room. After trying to calm himself down by singing "Bein' Green" onstage, he confronts Bunsen on the teleporter, but gets whisked to Africa where he and Beaker are attacked by a gorilla.
Songs/Sketches
Notes
Three of the songs featured in this episode were written by the same person, entertainment personality and parodist Abe Burrows. They are: the opening number, A Gypsy's Violin, the second number, Rowlf's rendition of When, and the UK Spot, Memory Lane.
One of Peter Sellers' most famous quotes can be attributed to this episode: "There is no me, I do not exist. There used to be a me... but I had it surgically removed."
Unusual for a second season episode, Miss Piggy doesn't make an appearance.
The talk spot from this episode can be seen in The Muppets.
Edits
Nickelodeon: The second backstage scene, Kermit's reaction to the exploding bomb, most of Kermit's introduction to the UK Spot, "Memory Lane", part of the last backstage scene (with Link walking backstage and Beaker suddenly appearing), and the last part of Fozzie's introduction to the closing number.
Cast
Muppets:
Background Muppets:
Performers