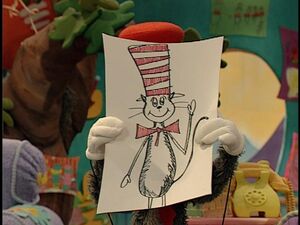 Everyone in the Cat's Playhouse is making art, but Terrence McBird doesn't think he'd be very good at it, so The Cat in the Hat, the Little Cats and Pam-I-Am help him create a masterpiece. In the Wubbulous World, Princess Tizz and Milo make a mural that tells a wonderful story, and Sarah Hall-Small makes a collage for her mother's birthday.
Songs
Video releases
Ad blocker interference detected!
Wikia is a free-to-use site that makes money from advertising. We have a modified experience for viewers using ad blockers

Wikia is not accessible if you've made further modifications. Remove the custom ad blocker rule(s) and the page will load as expected.