Episode 212: The Cat in the Hat Builds a Door-A-Matic
Talk

0
Share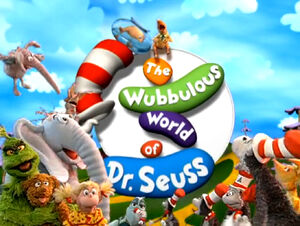 In the Cat's Playhouse, the Cat in the Hat and the Little Cats are building a Door-A-Matic, a contraption that will open the door, but Terrence McBird is skeptical. In the Wubbulous World, Matthew Katroom finds a stick and imagines all the things it can be. Also, Junior Kangaroo builds a sand castle and imagines what it would be like to live inside it.
Songs
Video releases
Notes
This is the only episode that was only released on VHS.
Ad blocker interference detected!
Wikia is a free-to-use site that makes money from advertising. We have a modified experience for viewers using ad blockers

Wikia is not accessible if you've made further modifications. Remove the custom ad blocker rule(s) and the page will load as expected.