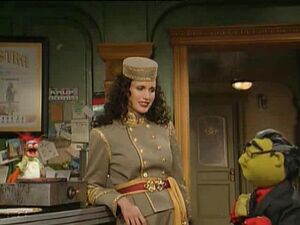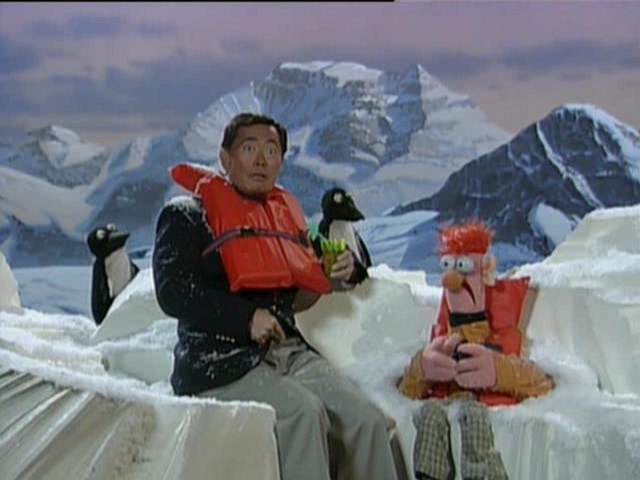 With Beaker off on a Star Trek cruise (where he encounters George Takei), Dr. Bunsen Honeydew realizes his life is very empty. Bunsen and guest star, Andie MacDowell, decide to take a walk on the wild side. Bob Keeshan and Ben Stein make cameo appearances with special performance by Liz Gandara, Lisa Thompson, and Jennifer Keyes as the Fly Girls.
Skit Highlights
Notes
Performers
with
Cast
Muppets:
Clifford, Dr. Bunsen Honeydew, Beaker, Kermit the Frog, Statler and Waldorf, Johnny Fiama, Sal Minella, Rizzo the Rat, Gonzo, Bobo the Bear, Pepe the King Prawn, Miss Piggy, Big Mean Carl, Mr. Poodlepants, Bill the Bubble Guy, Nigel, Zippity Zap, Alfonso D'Bruzzo, Eugene, Muppets Tonight Writers, Frogs, Penguins
Background:
Ad blocker interference detected!
Wikia is a free-to-use site that makes money from advertising. We have a modified experience for viewers using ad blockers

Wikia is not accessible if you've made further modifications. Remove the custom ad blocker rule(s) and the page will load as expected.