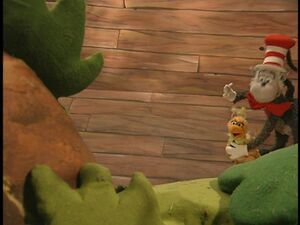 In the Cat's Playhouse, Terrence tries to fly for the first time, and does. But he's scared to try again. In the Wubbulous World, Morton sleeps over at Junior Kangaroo's house for the first time, and it's very different from his house. And Sarah Hall-Small, after buttoning her sweater for the first time, imagines all the other "firsts" she'll have.
Songs
Video releases
Ad blocker interference detected!
Wikia is a free-to-use site that makes money from advertising. We have a modified experience for viewers using ad blockers

Wikia is not accessible if you've made further modifications. Remove the custom ad blocker rule(s) and the page will load as expected.