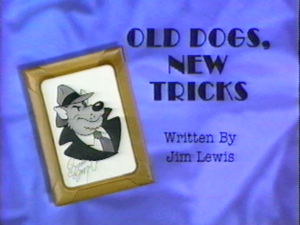 Eliot teams up with his old animation teacher, Scratch McCollie, to write an Ace Hart / Sam Spayed adventure. Eliot and Ace each have conflicts with their mentors, but eventually realize two things. You can teach old dogs new tricks, and the young can learn from the old.
Notes
Ad blocker interference detected!
Wikia is a free-to-use site that makes money from advertising. We have a modified experience for viewers using ad blockers

Wikia is not accessible if you've made further modifications. Remove the custom ad blocker rule(s) and the page will load as expected.