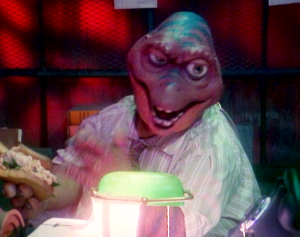 Robbie is assigned Tree Pusher as his life's vocation by the all-powerful The Job Wizard. In the process of showing an unenthusiastic Robbie how wonderful a job Tree Pusher is, Earl comes to realize instead how pointless his own life actually is, and retires to bed unable to move. When Robbie has to replace Earl at the worksite, he gets into trouble and Earl must rally to rescue his son.
Guest Stars
Notes
Video releases
Ad blocker interference detected!
Wikia is a free-to-use site that makes money from advertising. We have a modified experience for viewers using ad blockers

Wikia is not accessible if you've made further modifications. Remove the custom ad blocker rule(s) and the page will load as expected.