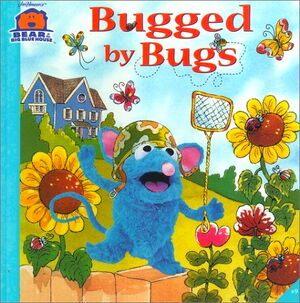 After Ojo runs in from the kitchen scared of a bee, Bear suggests that they watch a bee at a safe distance in order to find out what the insects do other than sting. In the course of the day, Bear, Ojo, Pip and Pop, and Tutter find that every creature has a place and a purpose. That's just one of the many great things about nature. In the Shadow segment, Shadow sings Home on the Range and in that version the deer and antelope were playing go fish, and when it rained the Buffalo said, "Looks like we have to play inside."
Songs
Close to Nature 
Everybody in the Tub
Notes
A portion of the events of this episode were adapted for the book Bugged by Bugs.
Ad blocker interference detected!
Wikia is a free-to-use site that makes money from advertising. We have a modified experience for viewers using ad blockers

Wikia is not accessible if you've made further modifications. Remove the custom ad blocker rule(s) and the page will load as expected.