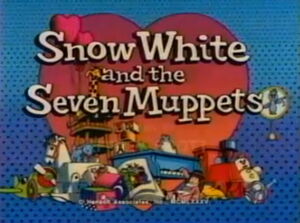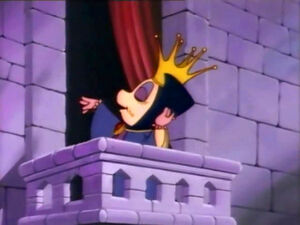 After seeing Snow White and the Seven Dwarfs, the babies decide to make their own Snow White. Piggy is upset that she loses a coin toss against Skeeter for the role of Snow White, and Piggy is left with the role of the Wicked Queen. Piggy acts diva like and thinks Skeeter is too ugly to be Snow White. The Muppets put on their own show, including a weird twist that only Gonzo could devise (namely the Seven Dwarves owning a beauty salon and hiring Snow White as an apprentice). Queen Piggy disguises herself as a kindly old lady who comes to the salon while Skeeter is alone, then scares Snow White into shock. The whole thing comes to an end with an argument over Kermit as the Prince kissing Skeeter (Snow White), which Kermit defuses by pointing out the show must go on and him kissing Skeeter is for the sake of their production.
Supporting Cast
Songs
Trivia
Video releases
Ad blocker interference detected!
Wikia is a free-to-use site that makes money from advertising. We have a modified experience for viewers using ad blockers

Wikia is not accessible if you've made further modifications. Remove the custom ad blocker rule(s) and the page will load as expected.