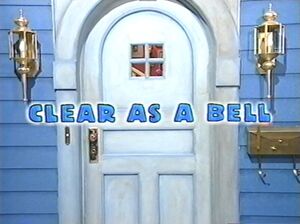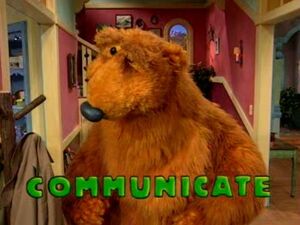 Bear is excited to receive a Spanish-language teaching tape in the mail, as he is hoping to use some Spanish phrases in his upcoming phone conversation with his friend Ursa. Tutter learns a new way to communicate as well when he gets a case of laryngitis and Bear gives him a bell to ring if he needs anything. Bear shows Treelo how to use his words to communicate during a pretend game with Ojo and as he deals with this and the situation with Tutter, Pip and Pop learn from his Spanish tape, perhaps even more than Bear does. In the Shadow segment, Shadow presents a version of the classic counting rhyme "Over In The Meadow."
Songs
Ad blocker interference detected!
Wikia is a free-to-use site that makes money from advertising. We have a modified experience for viewers using ad blockers

Wikia is not accessible if you've made further modifications. Remove the custom ad blocker rule(s) and the page will load as expected.