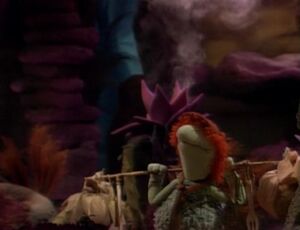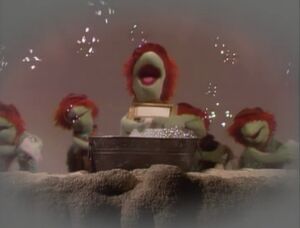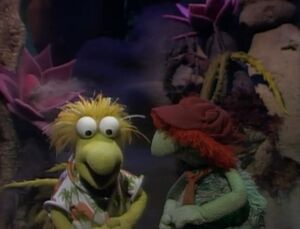 Boober is tired of all the noise in Fraggle Rock, so he decides to move to the more peaceful Caves of Boredom, where he sets up his own personal community, "Boober Rock." The Caves of Boredom are nice and quiet, but the apparent serenity disguises a deadly threat - the bright purple flowers in the caves emit a gas that induces forgetfulness.
Meanwhile, Doc gets frustrated when Sprocket makes a mess of his drafting table and decides to split the room in two with a rope - one side for Doc and one for Sprocket.
Uncle Traveling Matt's latest postcard tells of how Silly Creatures use underground caves and tunnels to travel around Outer Space, just like Fraggles. Unlike Fraggle Rock, however, these caves and tunnels are boring. That is, until a giant transportation vehicle comes along and frightens Matt so much that he passes out.
Fraggle Facts
Notes
Supporting cast
Songs
Video releases
International episode titles