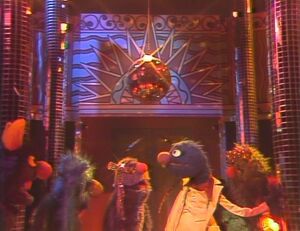 Sign Man: After a bunch of kids come running by, a girl goes before the man and says it's Saturday. That leaves him to say: "No school."
Ernie and Bert: Bert says he's too cold, so Ernie goes overboard to get him warm by putting layer after layer of clothing upon him. This makes him too hot, so Ernie gives Bert an ice bag, opens the window and brings his electric fan. (EKA: Episode 0529)
Cartoon/Film: The letter N talks about itself and what words it starts.
Big Bird and Snuffy vote on whether they should say goodbye. They both vote "yes".