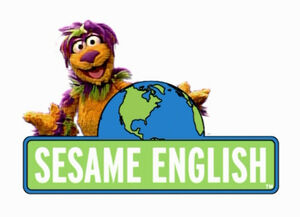 Picture
Segment
Description




SCENE 1
Tingo sits in the airport, waiting for his flight back home. He can't stop thinking about Niki, as everything he sees around the room reminds him of her. He relates some stories to a man sitting next to him (including the time Niki gave him a stuffed giraffe, they played basketball and baseball). The man can only take Tingo's emotional baggage for so long before he runs out, crazed.

Muppets
Ernie and Elmo sing "One Fine Face." (first verse and closing only, last shot reversed)
(First: Episode 110: Just Say It, Jake)




SCENE 2
Pete and Joe enter the room, bickering about their seating arrangements, when a woman with a painting sits next to Tingo. He notices the artwork depicts a tangoing couple and recalls when he and Niki danced the tango. He then describes the times he caught a cold and a bug was loose in the basement. By the time he finishes, he sees the woman sneaking away from Tingo. Soon, everything starts reminding him of Niki, even bananas...

Cartoon
"Banana Samba" (short version, singing vocals replaced)
(First: Episode 134: Still Life Without Fruit)

SCENE 3
Tingo is sad that Niki isn't around, when suddenly, she shows up at the gate. Tingo gives a tearful goodbye, when Niki reveals a surprise - she's going with him to visit his homeland! The two sing about all the fun they'll continue to have and check into their flight as the credits roll.
| | |
| --- | --- |
| Previous episode: | Next episode: |
| We Had Fun | (series finale) |