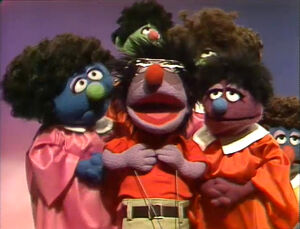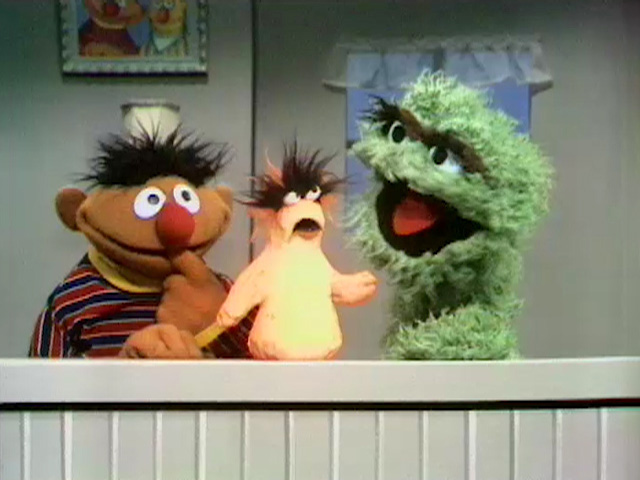 Oscar the Grouch finds a sign that says "see habla espanol" ("we speak Spanish").
Animation: Three striped balls encounter a polka-dotted ball. (EKA: Episode 0932)
Film: Parts of a clown are shown in close-up as kids guess what it is. (First: Episode 0428)
Beat the Time: Grover has one minute to bring in five items that contain milk. They turn out to be ice cream, cheese, butter, and two cows, all of which add up to five items. (EKA: Episode 0454)
Big Bird welcomes a new bird, Rex Robin, to Sesame Street.
Rex Robin joins his new friends in a game.
Rex Robin shares his beautiful singing with the residents of the street.
The residents of Sesame Street take turns describing familiar objects in their surroundings while others guess what they are.