Sesame Street
Plot
Olivia shows a movie of how the new Fix-It Shop came to be
Air date
April 17, 1980
Season
Season 11 (1979-1980)
Sponsors
S, T, 4

This episode guide has been compiled from materials at the CTW Archives.

ⓘ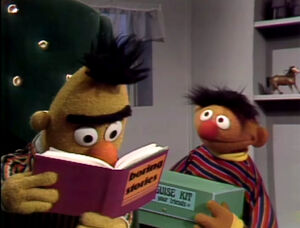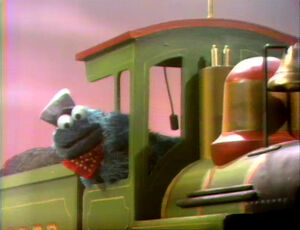 Song: "I Build a Castle."
Gordon is unable to ride a bicycle.
Ernie tries to fool Bert with his disguises such as a pirate disguise and a Little Red Riding Hood disguise, but Bert has recognized him and tells him to stop fooling him. Then a wolf knocks on the door, and Bert is convinced it's Ernie in disguise again. (EKA: Episode 1170)
Animation: Sand in an hourglass pours to the other side. (EKA: Episode 1084)
Film: The Flashettes girls' track team trains for an upcoming race. (EKA: Episode 1151)
A party at the Fix-It Shop.
Ernie & Bert — When it's Ernie's turn to get a newspaper from Hooper's Store, Ernie decides to plan everything he may need. He gets his scarf and hat and earmuffs in case it snows, his umbrella if it starts to rain, sunglasses and suntan cream if it's a sunny day, and a flashlight if it gets dark. (First: Episode 0093)