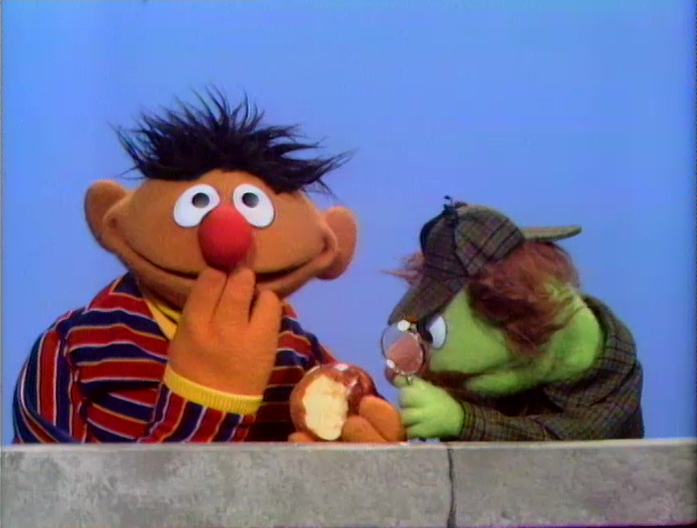 Ernie finds an apple on a brick wall, and wants to know who it belongs to. Sherlock Hemlock helps solve the mystery, and realizes that Ernie has a brown paper bag with a hole at the bottom, and that Ernie had an apple in the bag, therefore the apple belongs to Ernie. (First: Episode 0137)
Cartoon: Drawing a chicken (child V/O in English and Spanish) (EKA: Episode 0838)
Arnold and Mr. Hooper show Big Bird and the kids their family photo album.
Early in the morning, Ernie sees some pigeons through the window, and wonders if he should wake Bert. (EKA: Episode 1187)
Mr. Hooper talks about Passover.
Cartoon: Two kids argue over whose chair it is, until the dog suggests they share the chair. (EKA: Episode 0397)
Mr. Hooper and Arnold talk about the games they used to play as chidlren.
Arnold says goodbye to the people on Sesame Street.